Jessica Butler is the co-founder of Raise, stepmother of two, and adoptive mother of one. Prior to Raise, she was a writer on USA's "In Plain Sight" and TNT's "The Last Ship." She and her husband, writer/producer Warren Bell, co-created the Nick at Nite series "Instant Mom," based on her life as a stepmother. She lives in Los Angeles with her husband and six-year-old son, Levon.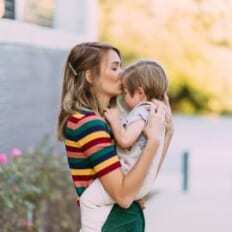 Erin Jackson is the co-founder of Raise. She's a mother of two, wife, daughter, step-daughter, half sister, step-sister, proud millennial, and lover of travel. She also works as a marketing consultant and interior designer. When she's not working, you can find her planning her next trip, baking muffins, pretending she's going to go for a run, and avoiding playing Star Wars with her kids. She currently lives in Arkansas with her husband, Collin, and sons, Beckham and Reeves.
To raise a question, contribute a story, advertise, or submit your family to be profiled in Raise, email hello@raisemagazine.com.