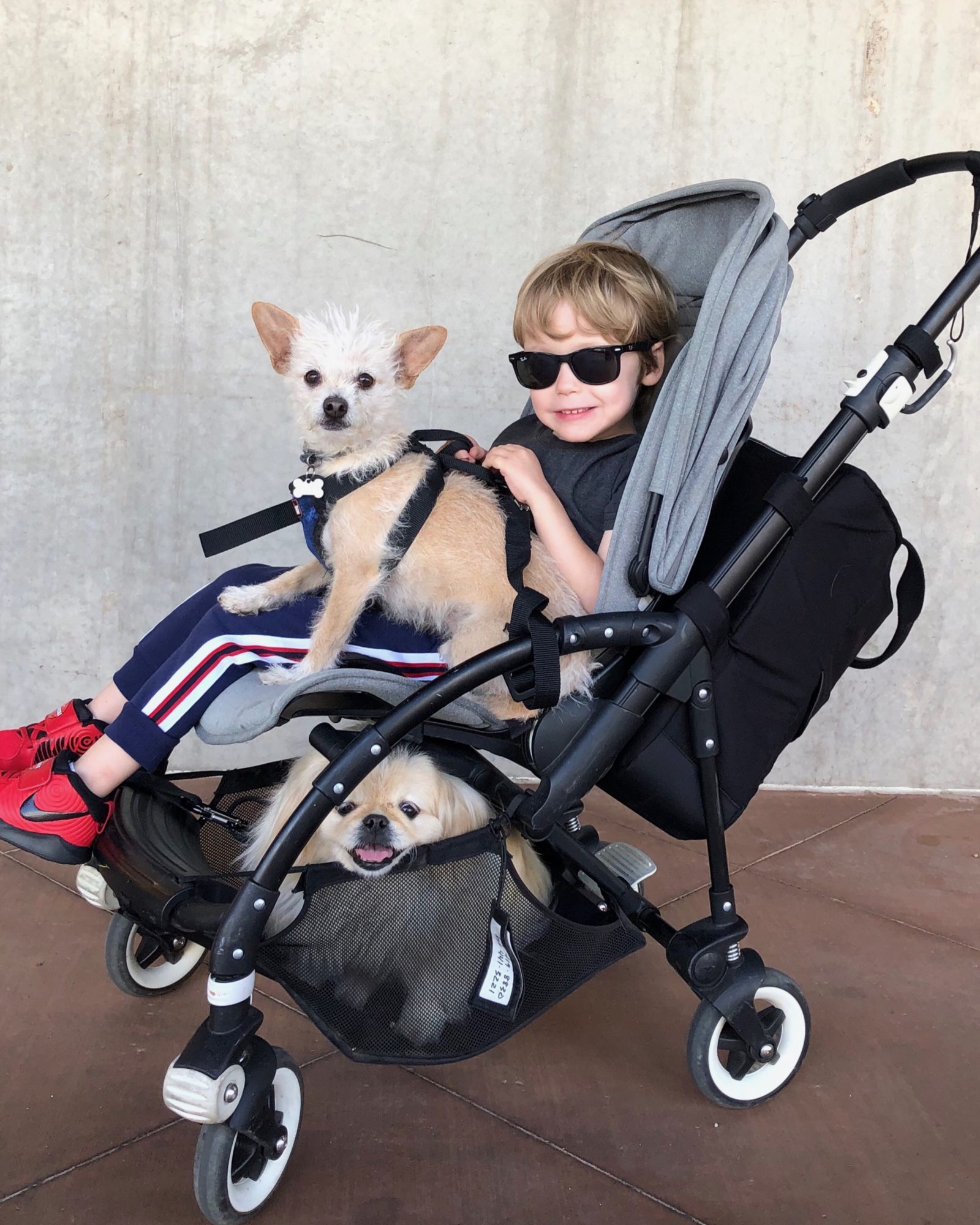 If you haven't joined TSA PreCheck, you should.
When it comes to my passion for TSA PreCheck, I'm like an MLM mom on a mission. You're not allowed to leave my dinner party until you sign up.
But seriously, if you travel through a major airport with children, even just once a year, I highly recommend it.  It's my #1 tip for staying stress-free in the airport. For those of you unfamiliar, TSA PreCheck is a membership program that offers expedited security screening at over 200 airports across the country. Members bypass the long security lines and walk straight to an exclusive PreCheck line, where the wait time is typically less than five minutes.
Let me repeat that: Five minutes to get through airport security.
What's more – you don't have to take off your shoes, belt, or jacket, and neither do your kids. And you don't have to remove your laptop and small liquids from your carry on. How much does this VIP experience cost? Just 17 dollars a year.
So what's the catch?
THERE ISN'T ONE! The greatest mystery of our universe is why more people don't sign up for this program! Less than 11 million Americans are members — that's less than 4% of the population. I'm not very good at math, but I'm pretty sure that equals very few people in line ahead of you.
I've put some FAQs about PreCheck below. This post is not sponsored, though it should be for the number of people I am responsible for signing up. This is just me sharing my best parenting hack for all you sad folks still standing in line.
How do I sign up for TSA PreCheck?
The fee is $85 for five years. That's $17 dollars a year to skip the security line! Plus, several credit cards and loyalty programs will reimburse your application fee. You can find a complete list here.
Once you're approved, you'll receive a Known Traveler Number (KTN), which you'll enter whenever you book a flight. Your boarding pass will indicate your PreCheck status.
Do my kids need a separate membership?
Kids 12 and under can join you in the PreCheck line without a separate membership!
Does it work at every airport?
More than 200 airports and 81 airlines provide TSA PreCheck. You can find out more here.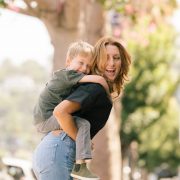 Jessica Butler
Jessica Butler is the co-founder of Raise, stepmother of two, and adoptive mother of one. Prior to Raise, she was a writer on USA's "In Plain Sight" and TNT's "The Last Ship." She and her husband, writer/producer Warren Bell, co-created the Nick at Nite series "Instant Mom," based on her life as a stepmother. She lives in Los Angeles with her husband and six-year-old son, Levon.