The Best Sweatpants For Boys With A Tiny Waist, Long Legs, And No Butt

Levon is 4 years old, barely a size 2T around the waist, a solid 3T in length, and his butt is
F          L          A          T.
A month ago, he started refusing to wear jeans, screaming, "Those are not the right pants," any time I tried to wrestle him into denim. The right pants are sweatpants and they are currently the only pants he'll wear. I don't know how size guides for toddler clothing are determined, but clearly the model that was used had an ass the size of Kim Kardashian's. Most sweatpants fall down around Levon's ankles faster than I can pull them up. But since his recent jean boycott, I've found several brands that fit his Kate Moss body-type. Functional drawstrings are a must. I tie them just loose enough that he can pull them up and down without having to untie the string. Bathroom independence is a big deal for my boy.
Behold, my favorites.
Toddler Boys' Jogger Pants – art class™ Blue Wash
TARGET
SHOP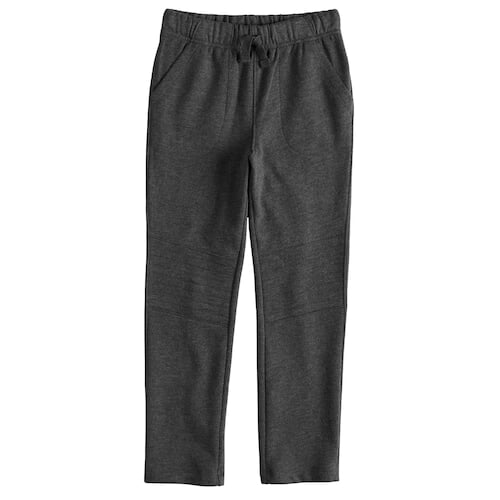 Toddler Boy Jumping Beans® Quilted Knee Slim Fleece Pants
KOHLS
SHOP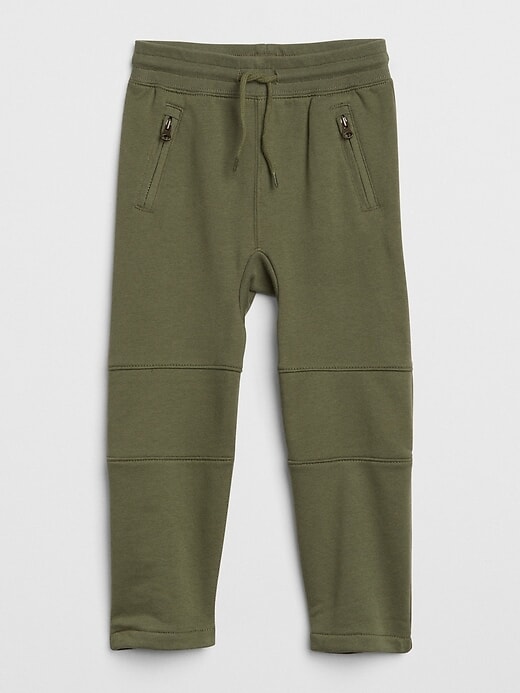 Pull-On Moto Pants
GAP
SHOP
Toddler Boy Jumping Beans® Softest Fleece Cargo Pants
KOHLS
SHOP
Genuine Kids® from OshKosh Toddler Boys' Moto Side Stripe Jogger Pants – Black
TARGET
SHOP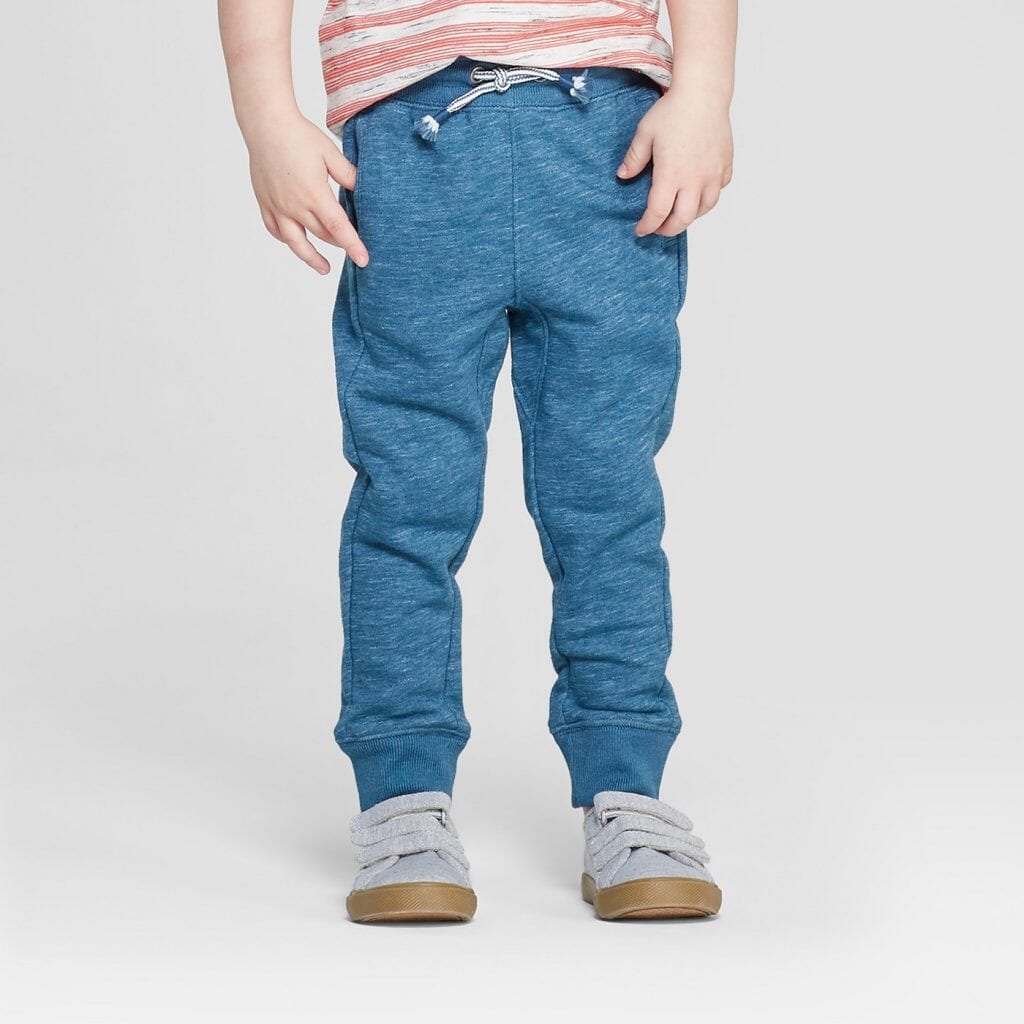 Toddler Boys' Novelty Spacedye Jogger Pants – Cat & Jack™ Blue
TARGET
SHOP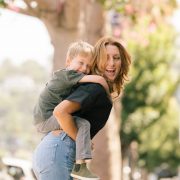 Jessica Butler
Jessica Butler is the co-founder of Raise, stepmother of two, and adoptive mother of one. Prior to Raise, she was a writer on USA's "In Plain Sight" and TNT's "The Last Ship." She and her husband, writer/producer Warren Bell, co-created the Nick at Nite series "Instant Mom," based on her life as a stepmother. She lives in Los Angeles with her husband and six-year-old son, Levon.