Last Christmas, our friends moved back to England after two years in the states. They were barely out of the country when we started planning our trip to visit them in the Cotswolds. As you can see, Levon was over the moon to be with his best friends again. Below are all the details from our vacation… or at least the ones I can remember between all of the gin and tonics. We hope to visit again soon, so please share any recommendations you have for our next trip in the comments!
Our friends live in the village of Dumbleton, directly across from St. Peter's Church. Their home is the church's former stable, which they recently renovated into a picturesque cottage.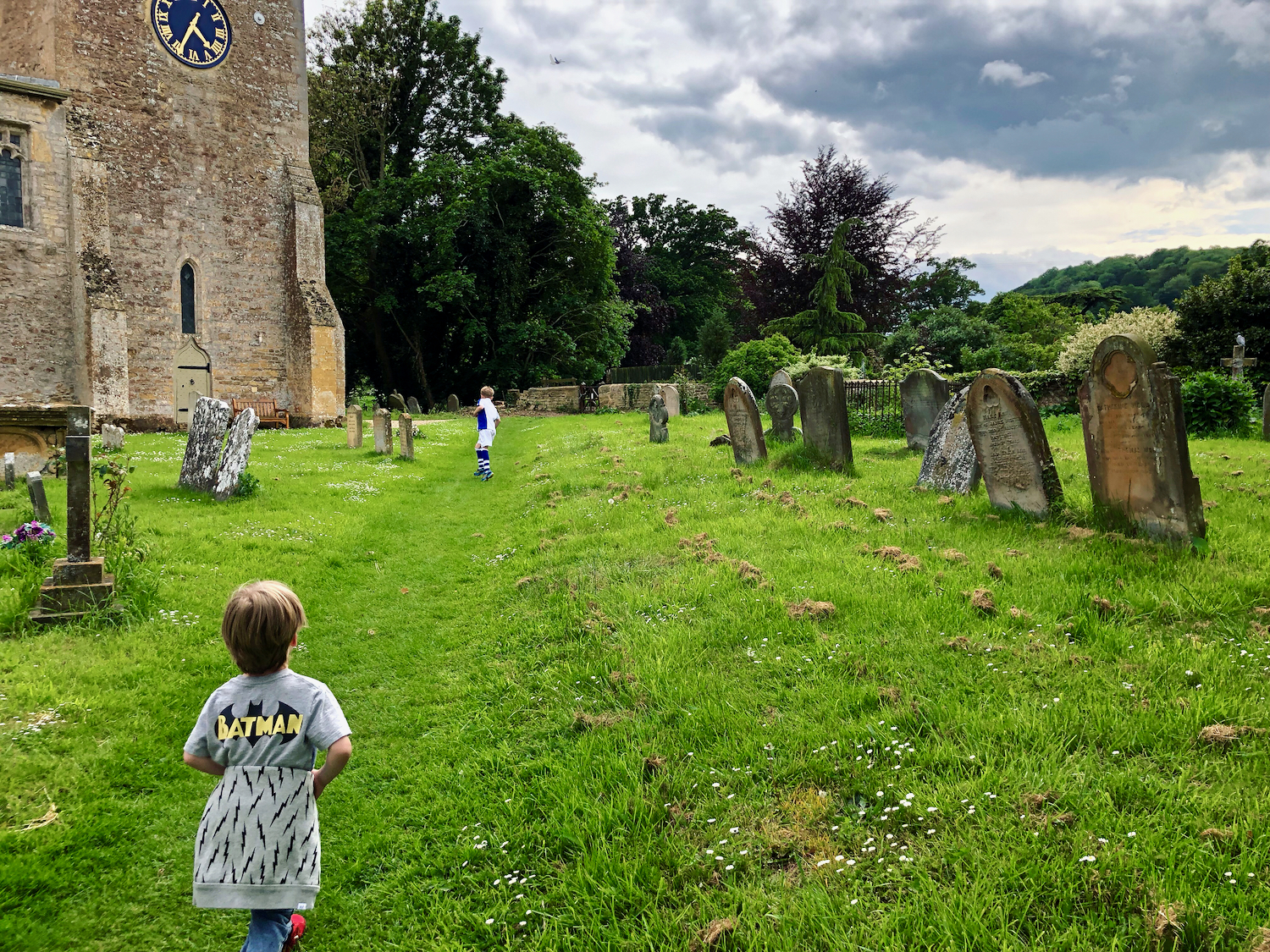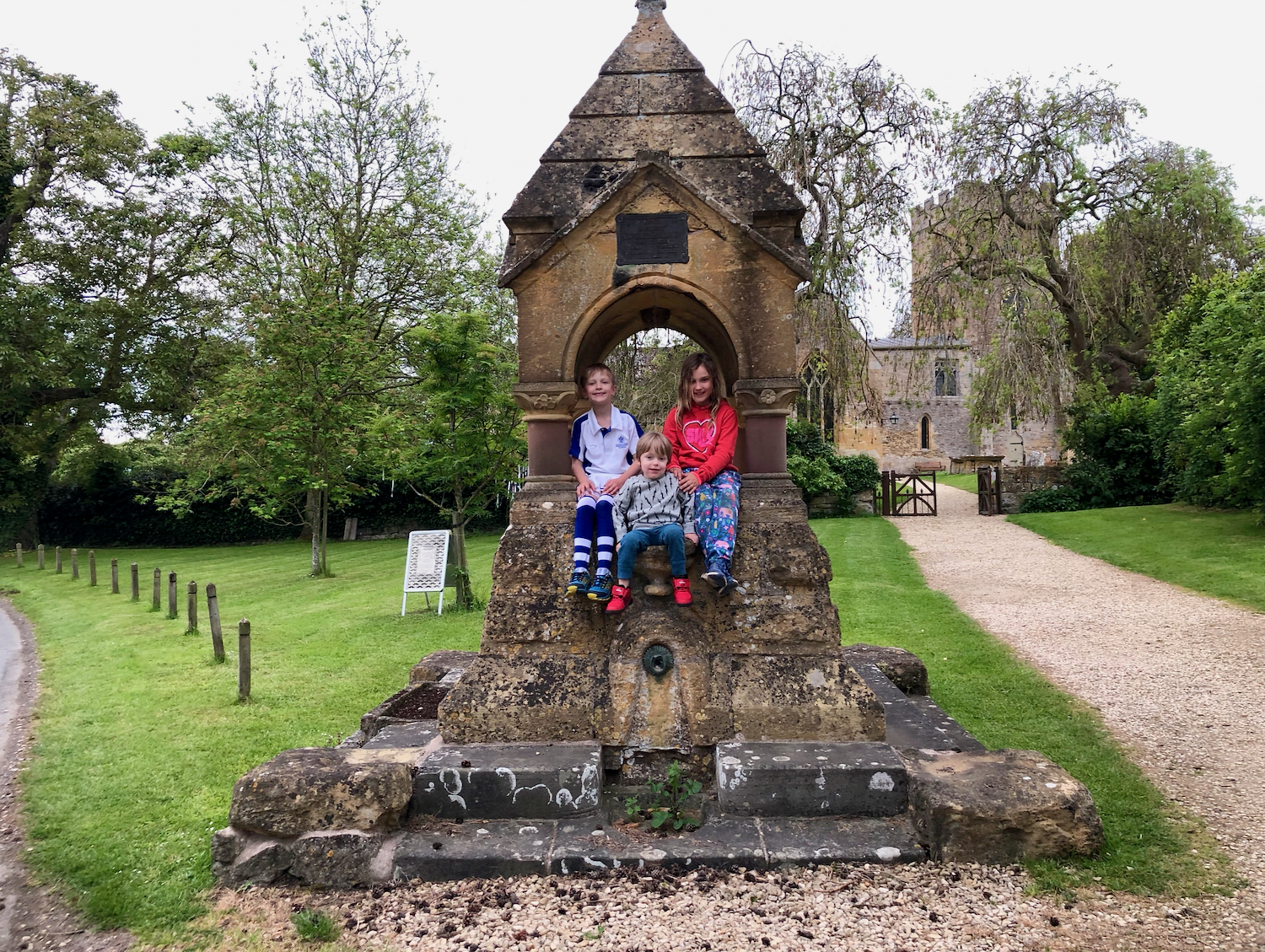 Just around the corner from our friends' home is Dumbleton Hall, a hotel and wedding venue with 19 acres of stunning gardens and woodland, where the children took Levon on walks and reenacted Room On A Broom under their secret tree. If that sounds pretentious, look at the photographs. The beauty of the English countryside cannot be overexaggerated.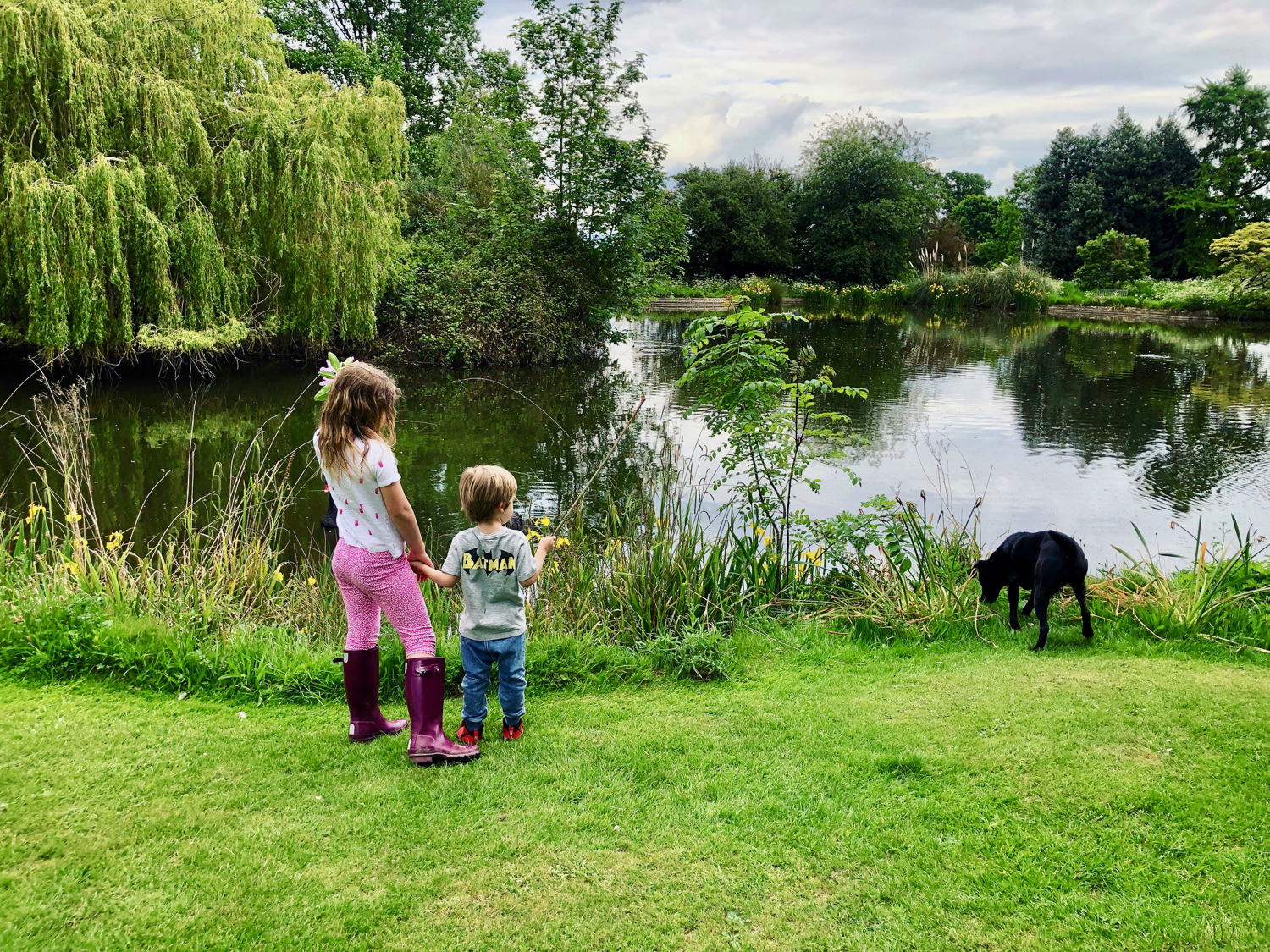 Our first outing was to Sudeley Castle & Gardens, a Tudor castle not far from the village. Levon, of course, dressed as a knight to explore the 10 incredible gardens and adventure playground.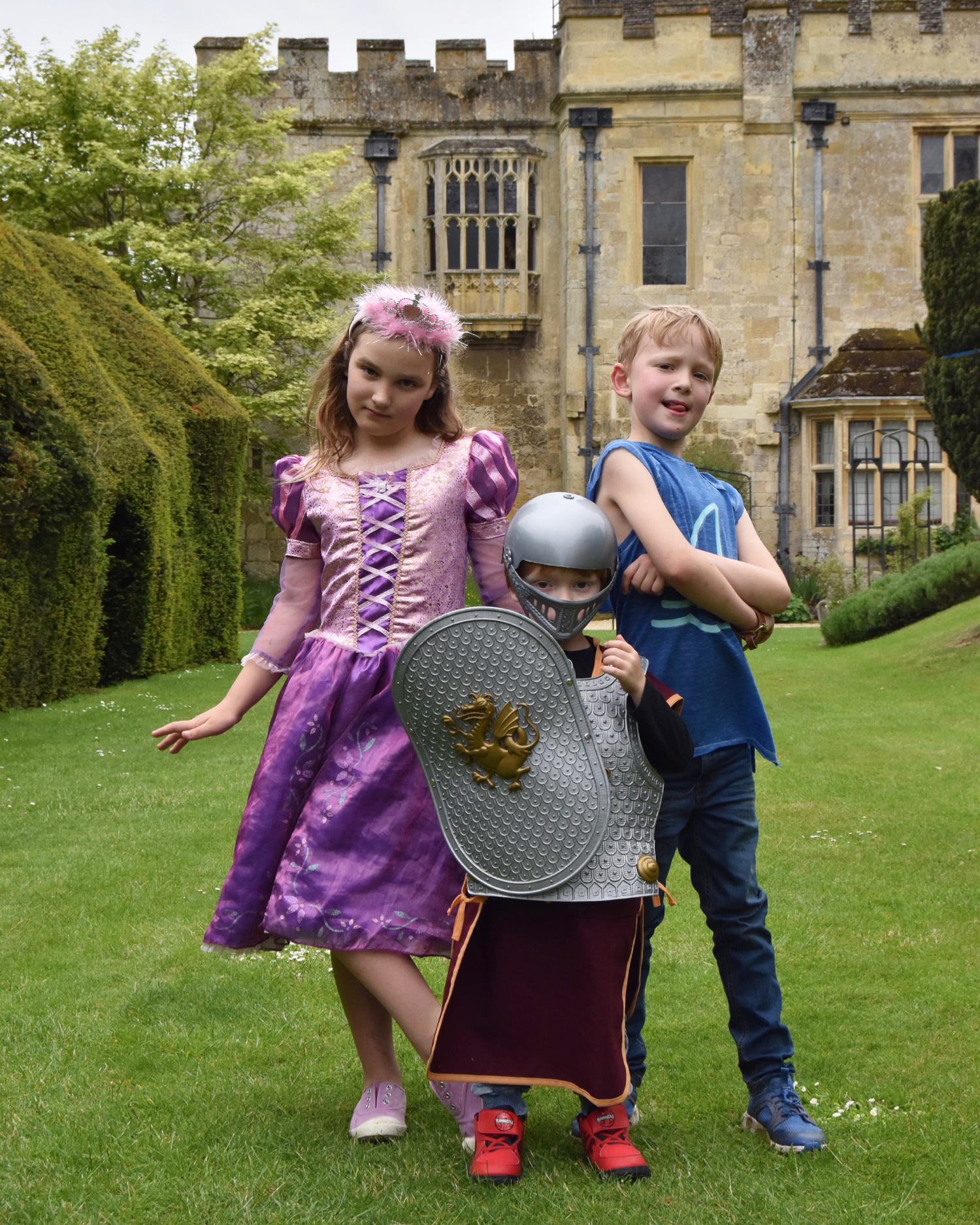 On Friday nights, we joined Levon's friend Will at Dumbleton Cricket Club, where parents and younger siblings gather during practice to chat (no phones in sight!) and sip gin and tonics WHICH ARE SOLD DURING CRICKET PRACTICE. And just when you think it can't get a better, at 7:30 PM, The Merry Moose van appears — a mobile deli inside a restored French butchers van that sells cheese, sausages, pies, bacon, and hams from The Cotswold Pudding & Pie Company.
By 7:31 PM, I decided we were moving to England.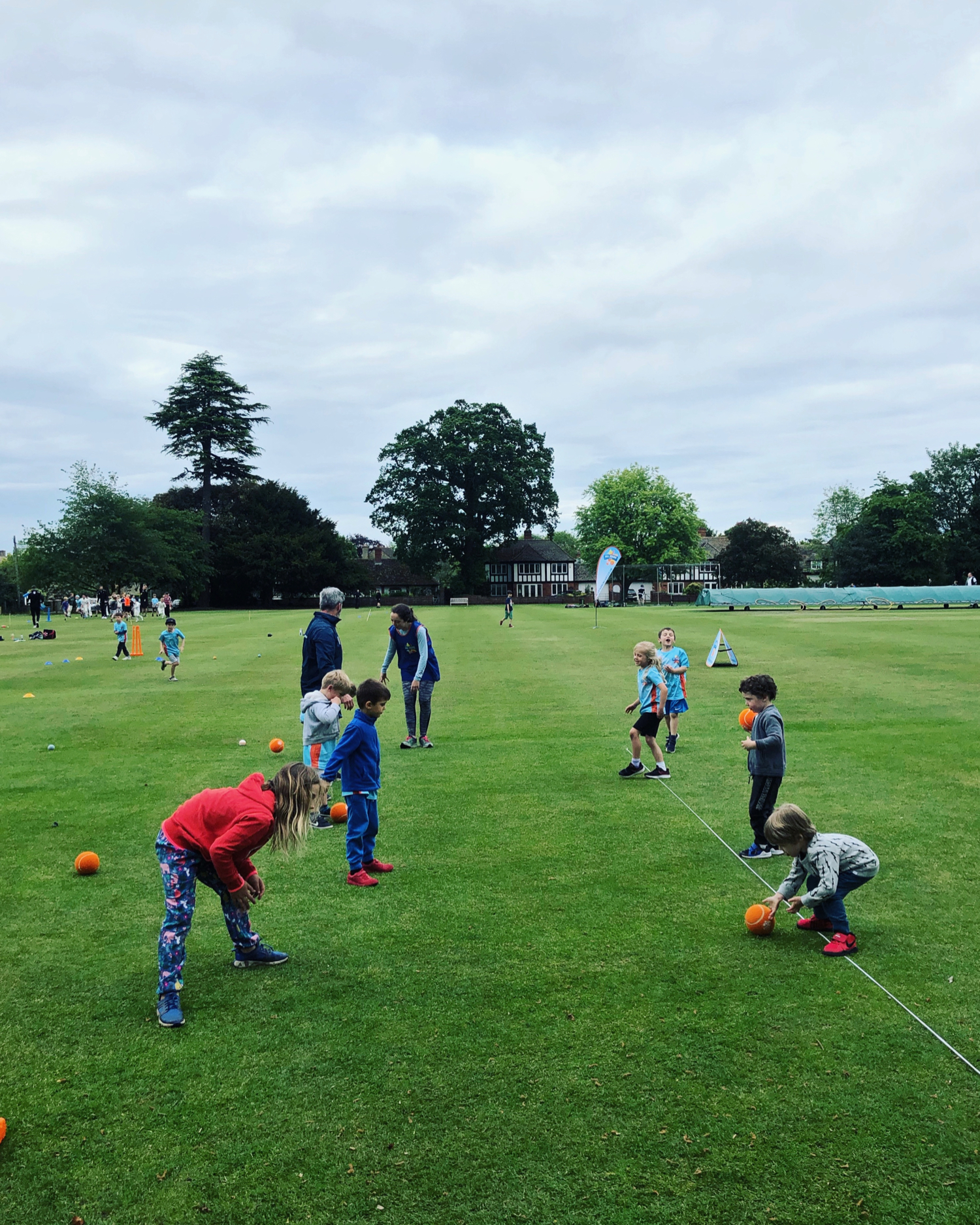 We spent several days simply exploring the village and letting the children play together.  We were so lucky to have childcare in the form of our friend's sitter, Harriet, who hosted movie night with the kids while the parents went to Cheltenham for an adults-only evening. If you're ever in Cheltenham, you must visit Gin and Juice, which kicked our household's gin love into even higher gear. The drinks are almost as amazing as the décor.
We also visited the nearby village of Broadway, where we rolled down the hillsides at the Broadway Playground, grabbed lunch at the local deli, and popped into a bookshop to pick up another title by our favorite English children's author, Julia Donaldson. (You can read more about Levon's favorite books by Donaldson here.)
In the middle of our stay, the seven of us went to London, where I hadn't been since college. We explored the city, fed the birds in St. James's Park, and embraced our tourist status, visiting SEA LIFE London Aquarium, Buckingham Palace, the London Eye, The Wolseley Hotel for afternoon tea, and the Tower of London (which, as it turns out, is not simply one tower). The kids loved the aquarium and while I was worried The Eye might be touristy, it turned out to be one of the most relaxing and beautiful events of our trip. I highly recommend going at the end of the day, when the lines die down and the sun is setting over the river.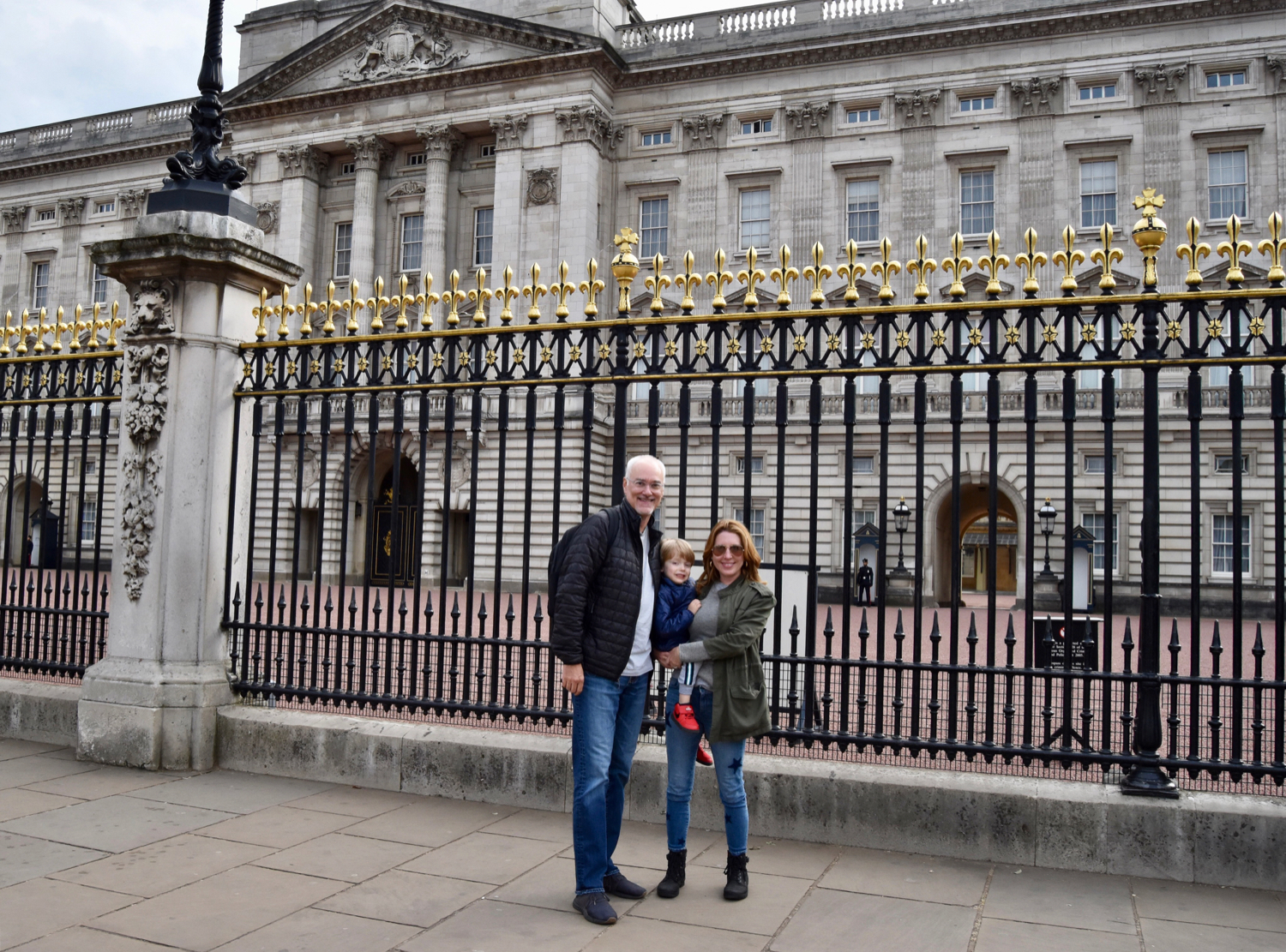 Our trip culminated with the Levon's favorite activity – the Gifford's Circus at Daylesford Organic Farm in Kingham. A traveling circus with wagons and round tents and tea in real tea cups served at intermission! If you're ever near any of Daylesford's locations, stop by for the salads and the cheese and butchers and– everything. You'll want everything.
Side note: Levon's other favorite activity was feeding pigeons and collecting sticks in St. James's Park. So if you're looking for a budget-friendly version of this trip, just grab some crackers and head to the nearest pigeon-populated playground you can find.
We will never be able to repay our hosts for their generosity and hospitality, but we'll try our best when they visit us in October for Levon's birthday party and Halloween!